Ballroom Team
What is the Ballroom Team?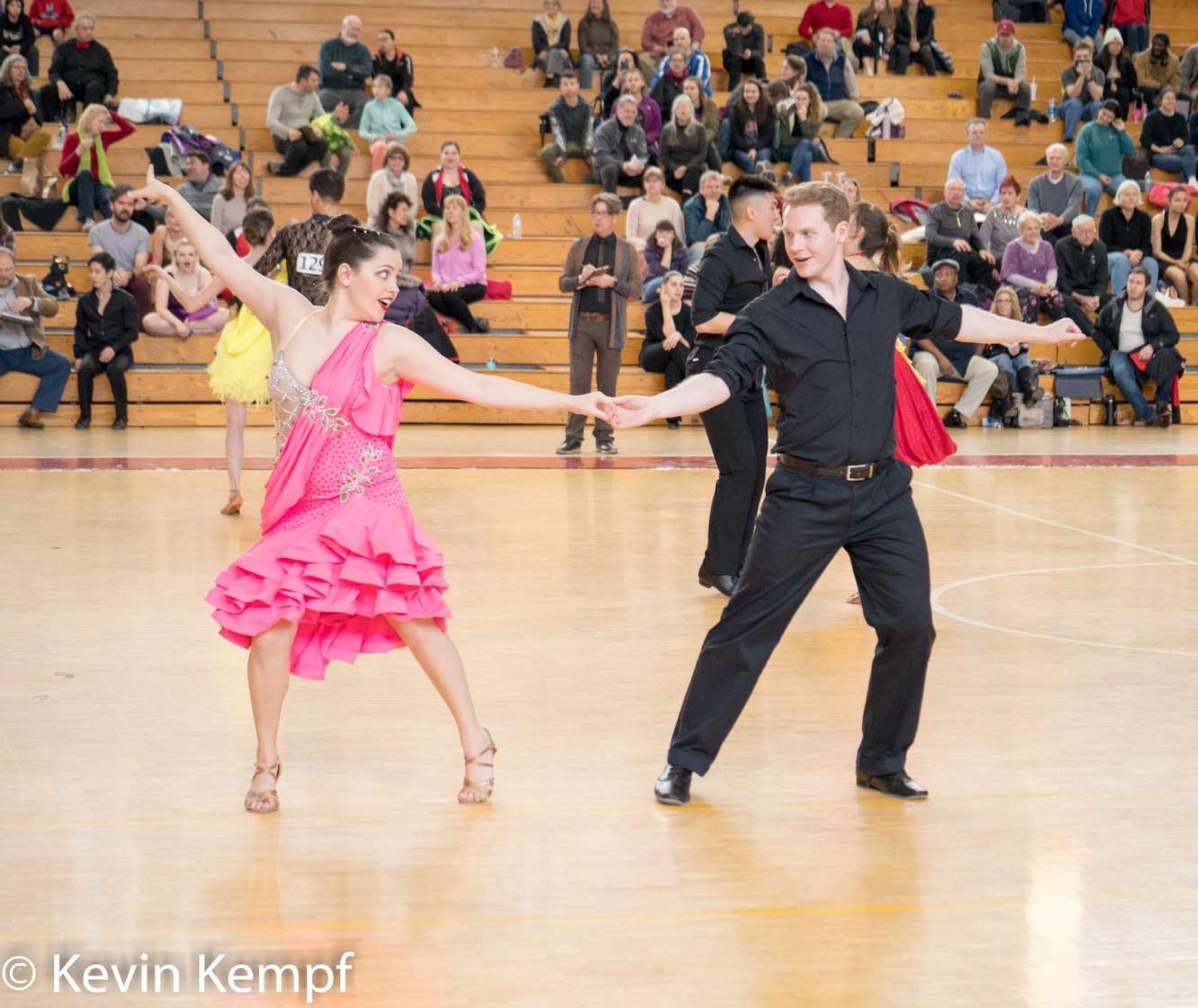 The Ballroom Team is composed of dedicated dancers of all skill levels. Most members compete in regional collegiate DanceSport competitions and strive to improve continuously. As a result, Team members commit more time to progress their dancing abilities.
Team members have access to open practice space and student-led mentoring to practice techniques and figures learned in regular lessons.
Anyone can join the Team. New members do not need previous experience-only an interest in ballroom dance.
When Do We Practice?
See the class schedule!
Of course, members do not have to attend every practice or stay for entire durations. Most do not due to personal time constraints; however, as with any skill, advancement only happens with time and dedication.
Do I Need a Partner?
Nope! We do not expect new members, regardless of skill level, to have a partner. It is common for new members to dance with multiple people before settling on a partner. While we offer guidance for new members, especially for the first few competitions, many partnerships naturally occur after some time.
Team Specific Calendar