Class Schedule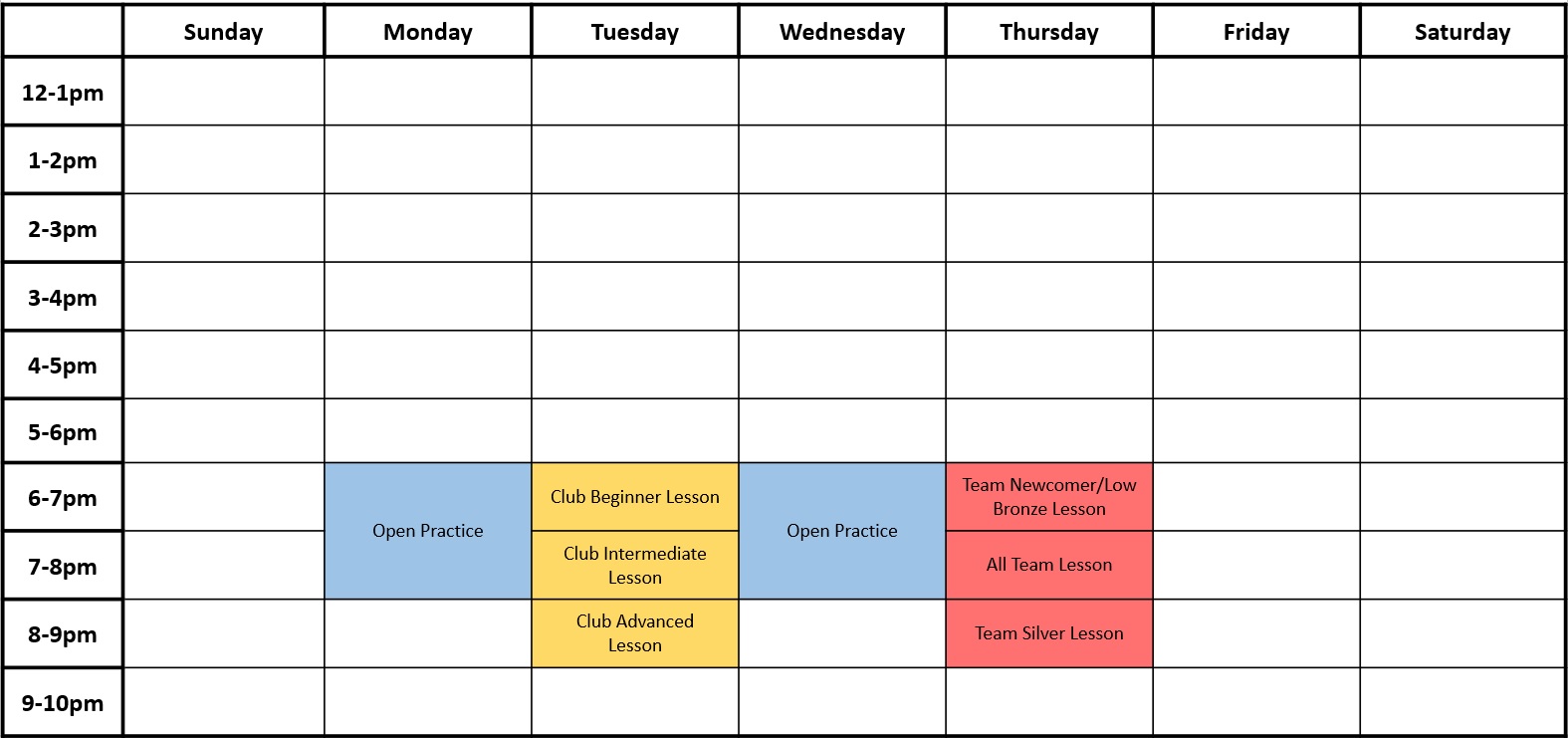 Location
Club lessons are held in the Academy Hall Auditorium and Team lessons are held in Mueller Center Room 2210. Open practices are held in Room 2210 except for Saturday, which is in Academy Hall Auditorium.
When Do Lessons Start?
Spring 2023 is finally here! RPI Ballroom will be holding our semesterly Intro Dance on Friday, January 20th in the Student Union at 7pm. We hope to start Club lessons Tuesday, January 24th at 6pm in the Academy Hall Auditorium and Team lessons on Thursday, January 26th at 6pm in the Mueller Center.
We restart our lesson tracks every semester, Fall and Spring, so make sure to keep us in mind for the future!
How Much do Lessons Cost?
Check out our pricing page!
Need Extra Help?
For Ballroom/Latin questions, reach out to our club VP and for questions about Team or mentoring, please reach out to our captains!
Academy Hall